Youth Group- Adult Leaders
Caleb & Bethany Pistone
Camp at Alto Frio was an amazing success!   Check out the link below to see Pastor Chip baptize Rene!  
https://www.facebook.com/1121793056/posts/10224392401573914/?sfnsn=mo
 Caleb writes,  "What a wonderful time we all had at Alto Frio this past week! With ten youth, four sponsors, and Chip as the camp's maintenance man/bacon fryer to help with understaffing, camp went very very well.  It rained, but not enough to stop worship and time for fellowship with the campers, staff, and all who came to give their time for the week.
   The first night we witnessed many kids, around 28, come to know the Lord as their savior!  Among that number, 4 of our own kids made that incredible decision!  We were so blessed to be a part in this exciting week.
  From all the activities such as GaGa Ball, Volleyball, Basketball etc, to time with our family groups (a group of kids randomly selected and assigned to two sponsors to dive into the studies for the week), time was well spent. 
We came together every night with our church groups and discuss the day and pray for any needs/concerns that would come up.  On the last day one of our youth, Sage, decided to take the step of obedience in baptism!  Pastor Chip was able to baptize him in the Frio river, which was truly very cold.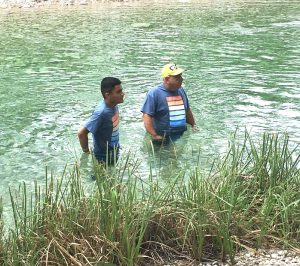 Sage BAPTIZED! 
  The Lord did amazing things and moved in the hearts of many kids at Alto Frio.  I believe by the end of the week, around 60 kids accepted the Lord, and many responded to a call for ministry.  We will continue to pray for the youth who have made these decisions.   Thank you all who were praying for the week!"

Weekly meeting Time 6:30 Wednesday Evening!  Be there! 
 caleb@lakehillsbaptist.org
The Alto Frio Baptist Camp is very short of workers and if you can take a few days off and get over to Leakey, they would appreciate the help.    The pandemic and funding shortfalls have have created staffing shortages.    Lodging and meals provided.   Call: (830) 232-5271  Office hours: Wednesday-Friday 8:00AM-12:00PM; 1:00Pm-5:00Pm & (most) Saturdays 8:00AM-12:00PM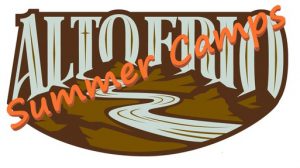 Youth Leader Caleb writes:
February 7th through 8th 2020 we took the youth to Hot Hearts youth rally near Austin Texas. It was a fun, yet truth filled short trip with about 400 youth attending from all over Texas.
Danny Lopez was the main speaker at the event and delivered three powerful messages on testing ourselves to see if we are in the faith, and showing how we can grow closer to God. About 50 kids were touched by the message and dedicated their lives to Christ!
The trip was also filled with lots of activities like obstacle courses, card games, and even a bow and arrow war! All of the kids had a great time and hope to go again next year.
A special thanks to all who sponsored the youth, and please continue to pray for all the youth and those at the rally who committed their lives to Christ.