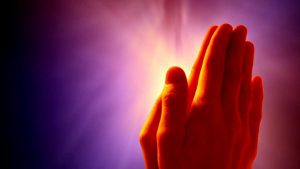 July 10th UPDATE!
As we continue to monitor the infectious disease climate we have seen the spikes in numbers have not really occurred in our small area as of yet.  Increased reports and increased numbers of cases of COVID-19 in our immediate area and exposures within our church congregation have been taken into consideration with prayerful request for the Holy Spirit's guidance.  As hospitals begin to experience an uptick in cases and increase in patients with COVID-19, we must do our part to decrease the rapid spread of the infection.  In general anytime multiple people from separate households congregate the risk for higher number of exposures is present.
Keeping this in mind, we pray that each of you do everything you can to avoid exposure and infection.  Good hand hygiene (washing and sanitizing your hands frequently), not touching your face, and physical social distancing (6 feet) where possible, and covering your mouth and nose when in public places are best practices.
Lakehills Baptist Church will go to Live Stream ONLY this Sunday and for the next few Sundays.  Church leadership will be meeting every two weeks and more frequently as needed to determine the correct time to return to in person services.  I will continue to update the congregation weekly. 
Sunday Morning live stream on youtube:
https://www.youtube.com/channel/UCTtMwOgB6WOHF_FQT23Q8VQ
Everyone is dealing with COVID-19 in different ways.  Some people may be more cautious than others and that is okay!  We truly believe that we can come back to church and still maintain a safe environment while we put our faith and trust in Jesus! 
"Be strong and courageous, do not be afraid or tremble at them, for the LORD your God is the one who goes with you.  He will not fail you or forsake you." Deuteronomy 31:6 
Sunday

nights live in the sanctuary at 6:30 pm – A discipleship class led by Associate Pastor Cliff Castle.
Mens and Womens Tuesday night Bible study are on hold.